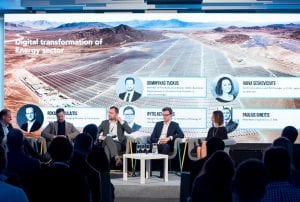 Over the past few years, a small country's success story in the fintech sector has been in the spotlight of not only Lithuanian, but also global business news portals. Aside from the commonly sided benefits of such publicity, including the substantial increase foreign investors' attention, such success stories have another powerful effect. They inspire local businesses and governments to apply good practices in other areas that operate and develop under similar market conditions. In Lithuania's case, that area is Smart Energy.
The efforts to lead progress in the Smart Energy sector account for way more than a mere attempt  to embellish a yet another "on paper" decennial strategy. If we are to investigate the factors that had created a favourable environment for fintech development and compare them to the existing conditions in the Smart Energy field, we will find several parallels.
Favourable Conditions for a Viable Ecosystem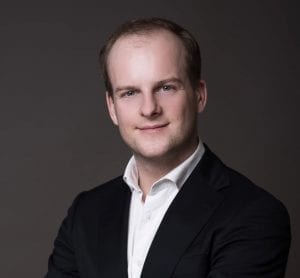 "The involvement of all major stakeholders – regulatory institutions as well as public and private sectors – played a major role in fintech development. Based on the rich experience in fintech, we introduced the most successful measures in creating an appealing ecosystem in the Smart Energy sector," said Rokas Peciulaitis, the founder and executive partner of one of the most active European energy and e-mobility venture capital funds Contrarian Ventures.
Among other important initiatives, R. Peciulaitis signled out the special regulatory and infrastructure environment sandbox that allows both legacy and still developing market players to test their business capabilities and product offerings in a simulated real-time legislative and infrastructural environment.
Having Conquered Fintech, Ready for Victories in Smart Energy
It is safe to say that no serious fintech sector player, regardless of the location, needs to be explained about what and where Lithuania is. According to R. Peciulaitis, pretty soon this will also be the case with the Smart Energy sector.
On September 21-25 more than three hundred leading energy and electrified transport sector stakeholders, including such energy sector giants as Japan's Tepco, Italy's Enel, the UK's British Petroleum, the Netherlands' Shell, and U.S.-headquartered Chevron will gather for the Energy Tech Summit 2020 held in Vilnius, Lithuania. The event will also feature representatives from the most substantial venture capital funds, including delegations from Bill Gates' Breakthrough Energy Ventures and BMW's risk capital fund BMW i Ventures.
Goal – to Host the largest Event in Northern Europe
According to one of the brains behind and organisers of the Energy Tech Summit R. Peciulaitis, the idea to organise a conference of this scale was born two years ago.
"From a one-day event tailored to our venture capital fund portfolio companies and co-investors just two years ago, we have grown to a conference that is about to become the most important Northern European and, later, the entire continent's energy and e-mobility leader summit. When it comes to the sector's start-ups, this will provide them with an unprecedented opportunity present their ideas and to attract investment from the largest global energy and transport companies," he said.
Energy Tech Summit will take place in the Palace of the Grand Dukes of Lithuania and is expected to welcome more than 500 participants. Beyond the main event space where the Smart Energy sector leaders will discuss the global marketplace and the latest challenges, the participants will be invited to partake in six specialized discussions on the topics of batteries, electrified mobility, hydrogen, digitalisation, artificial intelligence, and future grid.
Event for Both Start-ups and Seasoned Market Players
According to Rokas Peciulaitis, the event program is designed to generate the highest possible value to all – from  large global players and international investors, to small, yet highly driven and ambitious start-ups or even those who are only seeking to gain feedback on their completely fresh ideas.
"The event program was designed to appeal to as many market players as possible," explained R. Peciulaitis. "For example, early-stage start-ups will be invited to pitch their vision to investors during the hackaton organised together with Lithuanian utility operator Ignitis Group together with Ministry of Energy of the Republic of Lithuania. The summit will culminate with New Energy Challengers (NEC) initiative finals where the world's top energy, transport and sustainability startups compete for equity free money prize. The winner will be decided by the world's largest investors, public and private sector players, as well as international media representatives."